The CEE2ACT international project aims to develop circular bioeconomy strategies and action plans through knowledge transfer and innovative governance models to achieve better-informed decision-making, societal engagement, and innovation. The project will transfer knowledge from model countries (Austria, Germany, the Netherlands, Belgium, Spain, Finland, Sweden), where their experience will serve the target countries of Central and Eastern Europe (Bulgaria, Croatia, Czech Republic, Greece, Hungary, Poland, Romania, Serbia, Slovakia, and Slovenia) to develop appropriate strategies. Knowledge transfer will be implemented through national bioeconomic centres.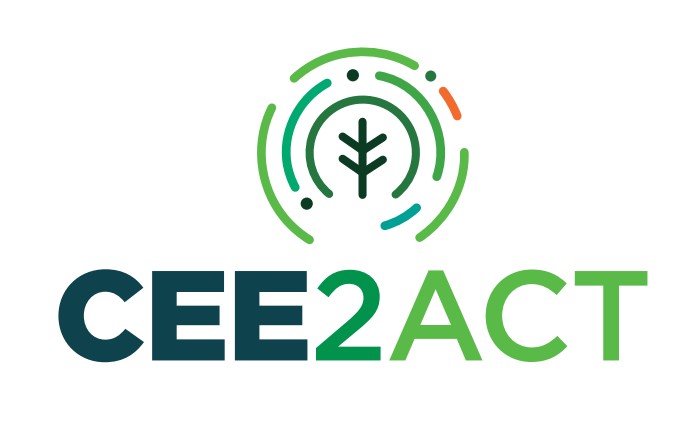 FFWS CZU is a co-researcher of this project. The whole consortium includes 17 institutions from different European countries. FTA is part of the project through Assoc. Prof. Dr. Hynek Roubík.
Project title: Empowering the Central and Eastern European Countries to Develop Circular Bioeconomy Strategies and Action Plans (CEE2ACT)
Time period:  36 months (2022-2025)
Consortium: Geonardo Environmental Technologies (coordinator, HU), The Institute of Soil Science and Plant Cultivation (PL), Greenovate! Europe (BE), Centro de Investigación CIRCE de Recursos y Consumos Energéticos (ES), Collaborating Centre on Sustainable Consumption and Production (DE), Cluster of Bioeconomy and Environmental of Western Macedonia (GR), Research Institutes of Sweden (SE), Institute of Forestry (RS), CZU in Prague (CZ), Stichting Wageningen Research (NL), Anteja ECG (SI), WWF Adria (HR), Natural Resources Institute Finland (FIN), Bioeconomy Cluster (SK), Forest Executive Agency (BG), Regional AgroFood Cluster (RO), University of Natural Resources and Life Sciences (AT)
FFWS Team: Miroslav Hájek (main researcher), Pavla Vrabcová, Petra Palátová, Ratna Purwestri
FTA Team: Hynek Roubík
Project budget: € 3 998 373
Programme: Horizon Europe
Call: Innovative governance, environmental observations, and digital solutions in support of the Green Deal (HORIZON-CL6-2021-GOVERNANCE-01)
Topic: Raising awareness of circular and sustainable bioeconomy in support of Member States to develop bioeconomy strategies and/or action plans (HORIZON-CL6-2021-GOVERNANCE-01-10)
Type of action: CSA (Coordination and Support Actions)
Website of the project: https://www.cee2act.eu/
Read about the kick-off meeting HERE.